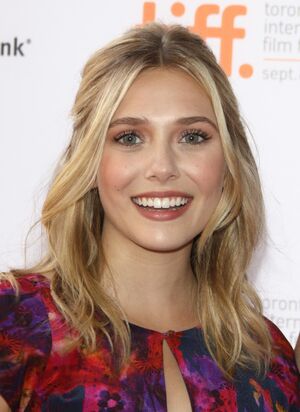 Elizabeth Olsen is an American actress, who will portray the character known as Scarlett Witch in the upcoming sequel to The Avengers film, The Avengers: Age of Ultron.
Biography
Notes
There are no current notes to display.
Trivia
There are no current trivia to display.
Gallery
There are no images or gallery to display.
References
There are no References to display.
External Links
Elizabeth Olsen on Wikipedia.
Community content is available under
CC-BY-SA
unless otherwise noted.