---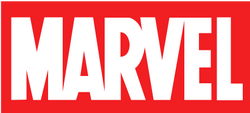 Marvel Comics or Marvel Entertainment is an American based and owned company that sells comic books and displays entertainment works.
Among famous titles such as Spider-Man, X-Men, The Hulk and Fantastic Four, Marvel Comics also wrote the Iron Man comic series.
Marvel Comics started out in 1939, when World War II started, as Timely Publications and became known as Atlas Comics in the 1950s. The Marvel Universe only truly started in 1961, when Marvel created its superhero series, with the Fantastic Four starting the craze.
Marvel's longtime competitor, DC Comics, owned by Disney's competitor, time Warner, made up 80 percent of the comic book market in 2008.
There are no current notes available on this topic.
There are no current trivia available on this topic.
External LinksEdit