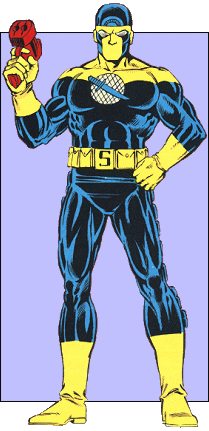 Spymaster was a villain in a comic series about Iron Man.
Spymaster is the perfect thief. No one knows his true identity. One time he helped Justin Hammer to control Iron Man. He made Iron Man destroy the city, and has wanted to kill Tony Stark. He was defeated by Iron Man. His suit has had two variations. He was also in the Invincible Iron Man, Vol. 4 and 5: Stark Resilient 1 and 2.
History
This section is under development. Information will be placed here soon.
Notes
There are no current notes available on this topic.
Trivia
There are no current trivia available on this topic.
Gallery
References
There are no References to display.
External Links
There are no External Links to display.
---
Community content is available under
CC-BY-SA
unless otherwise noted.