---
This is the official News post for the Avengers: Age of Ultron. This post will be updated regularly, and users within the wiki will be notified when it is updated.
---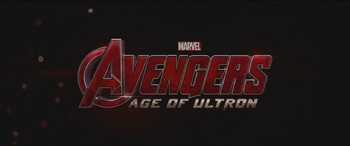 As we all know, the Avengers: Age of Ultron Trailer finally arrived a few weeks ago, on October 24, 2014! The trailer, leaked online, was released by Marvel earlier than expected by a week. Following the trailer's release, it has gained millions of views and media attention. The following days after, Marvel released even more, by showing their whole Phase 3 line up, and an even extended look with the Avengers: Age of Ultron trailer.
Updates
Introduction
There have been many tidbits released by Marvel in recent weeks, as well as speculation on how it will turn out, with some believing Thor will end up dying and get reincarnated in Valhalla among other speculation, but that has NOT been confirmed yet and it's only based on some online opinions based on what is portrayed in the trailer, which is coming right up. We'll leave you to view and opine on whether these netizens are right or wrong, before continuing. You can leave your opinion on what you think in the comments below.
Alternate Trailer
Official Synopsis by Marvel
"When Tony Stark tries to jumpstart a dormant peacekeeping program, things go awry and Earth's Mightiest Heroes, including Iron Man, Captain America, Thor, The Incredible Hulk, Black Widow and Hawkeye, are put to the ultimate test as the fate of the planet hangs in the balance.

As the villainous Ultron emerges, it is up to The Avengers to stop him from enacting his terrible plans, and soon uneasy alliances and unexpected action pave the way for an epic and unique global adventure."
―Official Marvel Synopsis.
Opinions: So most of it is all rather cliched bland repeated things, but the opener states Ultron is a dormant peacekeeping program turned evil, so it is likely that Stark developed it before the events of Iron Man 3 due to his post-traumatic stress disorder, but then decided not to continue because of his change of heart at the end of Iron Man 3.
What We Know So Far
The Avengers from the first film are having an, essentially, get-together party at the Avengers Tower when Ultron takes control of a broken down Iron-Man armour and enters their hall as they are joking around and attempting to lift Thor's hammer. Ultron then monologues to them, claiming "they are not worthy, for they are merely puppets on strings", before unleashing a barrage of Iron Man's armour on the Avengers.
The film is partially set in Eastern Europe
Iron Man uses a modified armour, the Hulkbuster to duel with the Hulk.
Quicksilver and Scarlet Witch initially are on the evil side.
Ultron has many minion robots working for him as with the comics.
Disclaimer
As you can see, there are several tense stand-offs between the heroes in the trailer, including Thor-Iron Man, Hulk-Iron Man and possibly more. However Marvel have stated that Scarlet Witch implants hallucinations in people so it is likely that she projected visions of an apocalyptic future or that their allies would turn against them while still with Ultron, causing these arguments.